18 Easy Recipes for Dessert
Bonus: Get our newsletter & special offers for free. We will not share or sell your email address. View our Privacy Policy

Baking with Essential Oils: 6 Tips You Should Know
Baking with essential oils is easy, fast, and a great way to add a punch of flavor to your desserts (as long as you do it the safe way)!
By:
Toby Kuhnke, Editor, TheBestDessertRecipes.com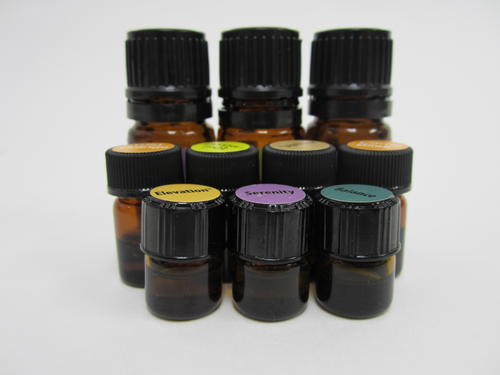 Cooking with essential oils is a great way to make delicious food easier, but there are a few things you should know.
When the essential oil craze started, it might have been the first time you heard about it. But in fact, essential oils are thousands of years old! We're simply rediscovering their amazing properties.

You're probably familiar with their therapeutic abilities or heard how you can use them in just about any DIY project imaginable, but essential oils have an area of untapped potential -- baking! But even if you're an essential oil expert, there are a few things you should know before you bring them into the kitchen.

Most importantly: You can't just use any old essential oils in your sweet treats; food grade essential oils are made specifically to be used in the kitchen. Other kinds of essential oils are not safe for consumption. Scroll down for more information about determining if your essential oils are safe for consumption.
Tips for Baking with Essential Oils
1. Only use food grade essential oils. As mentioned before, using food grade essential oils is the most important part of safely baking with essential oils. Certain types and flavors of oils are completely off limits for food. If you're not sure if you're essential oils are safe, it's probably best to not use them. If you know the scientific (or botanical) name of your essential oil, be sure to look it up in the FDA's list of essential oils that are safe to cook with.

2. Store your essential oils in dark glass and away from direct light. Essential oils coming in contact with too much light, heat, and humidity will compromize them and make them unsafe. If necessary, store them in the refrigerator.

3. Avoid plastic with essential oils. When chosing the bakeware you are using (or even the stirring bowls), it's important to keep in mind the material of the bakeware. Plastic and essential oils don't usually mix. While different essential oils will react in different ways with different types of plastics, it's better to be safe than sorry and just avoid plastic kitchen utensils when using essential oils.

4. Add the essential oils last. The longer your essential oils are exposed to heat, the less therapeutic they are. This rule of thumb is especially true for baked goods. The essential oils will still retain their amazing flavors. But with all of the benefits that come with using these practically magical elixers, who would want to make it harder to reap their benefits?

5. Less it more. Essential oils are incredibly strong -- several times stronger than alcohol based essences and extracts. About 1 to 2 drops is about all you will need for anything you're baking. If you aren't sure how much you should be using or you are modifying a recipe to use essential oils, it's always best to start out small. You can add more later if the flavor isn't strong enough.

6. Dilute your essential oils. Before using your essential oils in your cooking, you should dilute them in some form of fat. Coconut oil, olive oil, or honey work just fine for this; diluting your oils will help the fragraces and flavors spread through your baked goods more evenly.

Put these tips and tricks to work! Check out the recipe below for lemon blueberry donuts that uses lavender essential oil to make a deliciously simple glaze.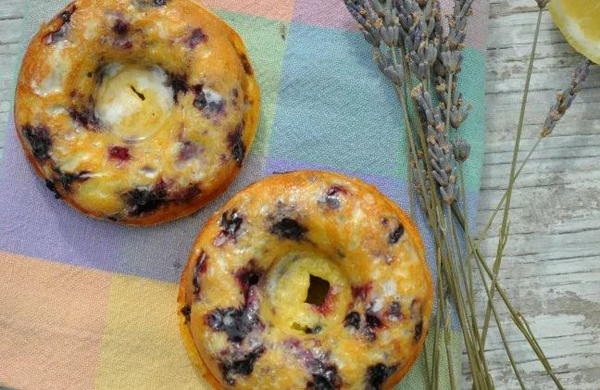 Is It Safe to Bake with Essential Oils?
The answer is yes, for the most part. But much of it depends on the type of oil that you're using. Take these steps to determine if your essential oils are safe to consume:

Step 1: Know how your essential oils are extracted. There are various methosd of extracting essential oils, but steam distillation and expression are the safest ways. Other methods use dangerous chemicals that compromize the quality and safety of the oils. That said, not all essential oils from steam distillation or expression are safe for consumption either.

Step 2: Make sure it is food grade. Most of the time, the essential oils you will be using in your dinners and desserts are extracted from delicious spices and seasonings. Many of these oils are food grade and make great additions to cakes, frostings, and glazes, but not always. Just because a certain essential oil comes from a plant that you would eat does not mean that it is safe to use in your cooking and baking. For instance, sassafras and mustard are delicious in their natural forms, but sassafras essential oil is a carncinogen, and mustard essential oil is very toxic. Neither should be ingested.

Step 3: Always know the safe and intended uses of your oils on a case-by-case basis. For instance, many citrus based essential oils are great in cakes and frostings, but they can be very dangerous and cause burns if they comes in contact with your skin. The FDA warns that the label of "natural" or "organic" on your essential oils does not inherently make it safe for consumption.

Step 4: Look up your essential oil by its scientific (botanical) name. This is the best way to know exactly what type of oil you have, as some oils go by different names. If you know the scientific name of your essential oil, you can be sure you're getting the correct information about how to use that specific essential oil.

Step 5: Check the FDA's list of essential oils that are safe for cooking, using your essential oil's scientific (botanical) name.

Now that you know which essential oils are best to use in your sweet treats, break out your orange essential oil and give this recipe for pineapple fluff cake a try!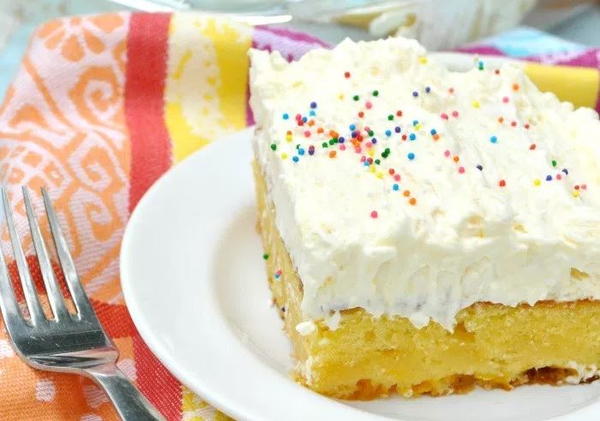 Why You Should be Baking with Essential Oils.
Yes, building up your collection of essential oils is very expensive, but over time, you'll probably find that the amount of time and money you're saving is well worth it.

For starters, you don't need to use much essential oil to get the same amount of flavor. One to two drops of cinnamon essential oil will make your baked goods burst with flavor! This makes the whole baking process easier.

Essential oils will also last pretty much forever! While your herbs and spices will shrivel up and turn brown over time, as long as your essential oils are stored properly. There's nothing worse than reading for your fresh herbs and spices, only to realize that it's old and has lost its beautiful flavor. With essential oils, you don't have to worry about that!

Lastly (and most importantly) cooking and baking with essential oils will give you most of the same benefits as using them for aromatherapy. While the baking process can change the chemical make up of your oils,the less time they spend exposed to heat, the more you can reap the benefits of these magical liquids, while also enjoying your favorite desserts... like this recipe for margarita cookies that use lime essential oil!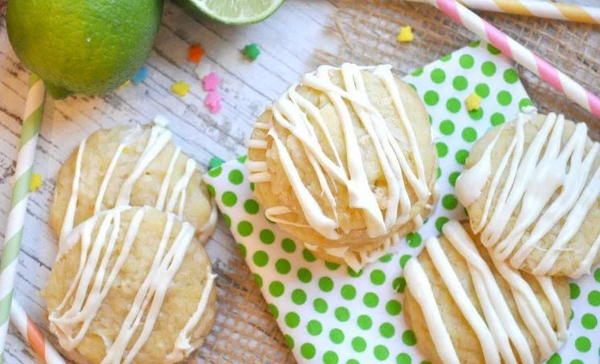 Essential Oils + How to Use Them
Essential oils add more than just a little flavor to your desserts. Check out our infographic below to learn about the most popular essential oils and the benefits they can have!

Click here to download this infographic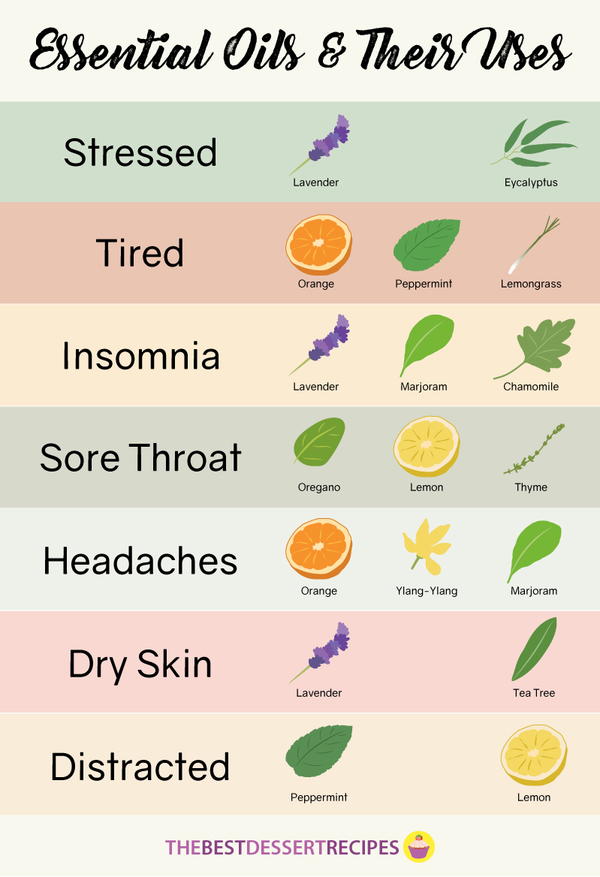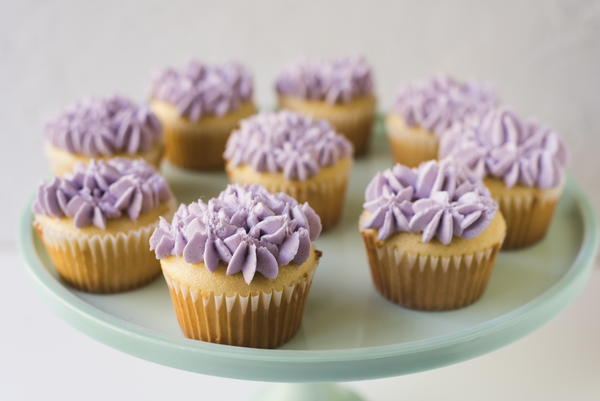 What's your favorite essential oil to bake with?
Let us know in the comments!
Free recipes, giveaways, exclusive partner offers, and more straight to your inbox!
Tags / Related Topics
Your Recently Viewed Recipes
Images from other cooks


Something worth saving?
SAVE all your favorite recipes
ADD personal notes
QUICKLY reference your recipes