How to Choose the Right Types of Frosting
The best part of baking is making the frosting. Learn the six types of frosting and their uses!
By:
Danielle Zimmerman, Editor, TheBestDessertRecipes.com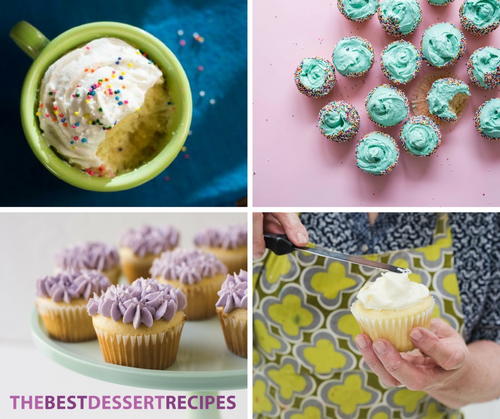 Knowing how to choose the right frosting is an essential skill for any baker! Sure, knowing the chemistry of cakes and the proper baking techniques is important. But the right kind of frosting can make or break your fresh baked goods. Plus, there are just so many different cake frosting types that it can be overwhelming!

This detailed guide will help you choose between the major types of frosting. From whipped cream frosting to buttercream frosting, and everything in between, we've got you covered with descriptions and suggestions as to which frosting goes with what dessert. Pretty soon, you'll be a master in deciding how to choose the right frosting.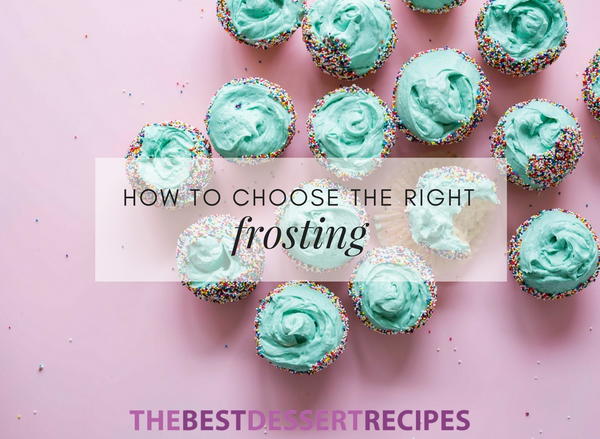 Buttercream Frosting
When trying to decide how to choose the right frosting, one of the most important types to remember is buttercream frosting. Buttercream frosting is one of the least expensive frostings to make or buy. It's also actually one of the best tasting types as well with its sweet, buttery flavor.

What Is It?
It is essentially the most standard, basic frosting that there is. Many refer to it as the "basic birthday cake frosting." It has a few simple ingredients, including butter and powdered sugar. Before being colored or flavored, buttercream frosting is off-white in color because of the butter and, most times, vanilla.

When To Use It
Buttercream frosting goes great with sweet cakes and cupcakes, especially for birthdays or special occasions.

When it comes to decorating, buttercream frosting holds peaks and shapes well. However, it's difficult to frost a dessert perfectly smooth with this frosting and it doesn't do all that well in the heat.
"When it comes to traditional buttercream frosting, I prefer to use unsalted butter. The amount of salt in salted butters varies by brand, so it's better to use unsalted butter and then just add salt to taste. But do remember that frostings made with butter (versus shortening) will have a bit of a yellowish tint. Shortening can be used to get a 'whiter' frosting, but butter typically has a better flavor and 'mouth feel.'"

-David Dial from spicedblog.com
How to Spot the Frauds
Because it uses butter and vanilla, the color of buttercream frosting is usually an off-white. Most buttercreams are colored with food coloring to add a pop of color to your desserts. So, if a frosting that is being passed off as buttercream is pure white, you may want to question whether it actually is a buttercream frosting!

Give your typical buttercream a fresh twist with our recipe for lavender buttercream with essential oil!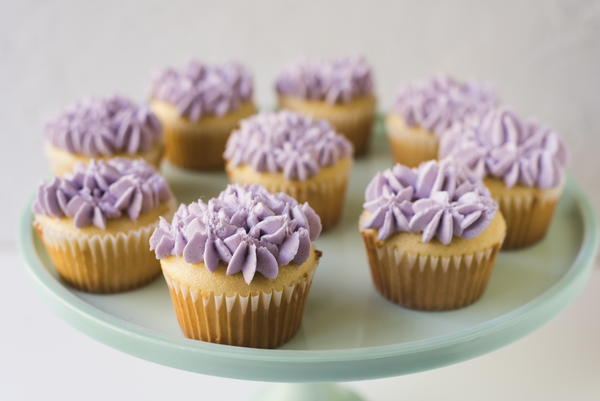 Whipped Cream Frosting
What Is It?
Whipped cream frosting is almost as light as whipped cream, yet it's also thick and creamy. It's a pretty versatile kind of frosting so when you're trying debating on how to choose the right frosting for your dessert, whipped cream frosting is a pretty safe go-to.

Since one of the main (and only) ingredients in this frosting is whipped cream, it needs to be refrigerated if it's not being eaten immediately. Otherwise, the frosting may become a little runny and might go bad.

​When To Use It
One of the best parts about whipped cream frosting is that it's so versatile, in both function and taste. For regular frostings, it's sometimes tedious to try and flavor them with unique flavors. However, with whipped cream frosting, since there are so few ingredients, flavors get absorbed very well. The possibilities are endless!

While whipped cream frosting is not as common as buttercream frosting, it does almost just as well when it comes to how it can be used. You can use it as a frosting, a filling (like for cupcakes), or even just put a dollop of it on a piece of pie, some pudding, or a bowl of fruit.

Whipped cream is even better when it's homemade. Watch the video below to learn how to make your own:
Cream Cheese Frosting
Cream cheese frosting is about as easy to make as buttercream frosting. However, instead of having a sweet, buttery taste, cream cheese frosting is a bit more muted in flavor.

What Is It?
Cream cheese frosting uses cream cheese (of course) to make it extra rich and creamy. This can make it hard to spread, but it also gives it a more subdued flavor than other frostings.

​When To Use It
Cream cheese forsting works really well with super sweet desserts because, instead of adding to the sweetness, it makes it more palatable and adds a bit of depth to the flavor. Cream cheese frosting is traditionally the frosting of choice for carrot cake, pumpkin-flavored treats, less sweet treats like an apple walnut cake, and red velvet desserts.

Watch the video below to learn how to make your own!

It also works well with other flavors, like chocolate, but, again, since it's not as sweet as a buttercream frosting, using it depends on how you want your dessert to taste. If you want your dessert to be as sweet as can be, you may not want to frost it with cream cheese frosting.

Does It Keep?
Desserts with cream cheese frosting should be refrigerated because they're made with cream cheese. However, that doesn't mean you have to serve all of your frosted desserts cold. As long as it's not left out at room temperature or higher for more than a few hours, the frosting does fine while sitting out.
"I highly recommend keeping a box of piping bags on hand along with some large frosting tips.  I use those every single time I decorate a cake or cupcakes."

-David Dial from spicedblog.com
Royal Icing
What Is It?
Technically royal icing is not a frosting in the traditional sense of the word because it has no fat. It's basically like a meringue frosting that starts out with a pancake batter consistency but then dries hard. Royal icing is pure white before being colored.

​When To Use It
It is mainly used to decorate cakes and cookies, rather than just covering them and adding an extra flavor. Royal icing is great for decorating because it really holds its shape. Because it dries hard, even if you slightly bump a royal icing-decorated cake, the decorations will still be intact.

This icing is also great for piping details and for use as a glue. For instance, if you want to attach two pieces of fondant together, use royal icing as a glue.
Ganache
What Is It?
Ganache is basically just a term for a mixture of chocolate and heavy cream. It acts as a sweet, shiny glaze for desserts like cakes and cookies.

​When To Use It
Obviously, if the flavor of your dessert doesn't really go well with chocolate, ganache may not be the best choice of "frosting" for you. For instance, it may not taste all that great on a carrot cake, depending on your flavor combination preferences. If spread or drizzle a ganache over a dessert, you don't need to add any more frosting to it (unless you want to). Your dessert will be sweet enough.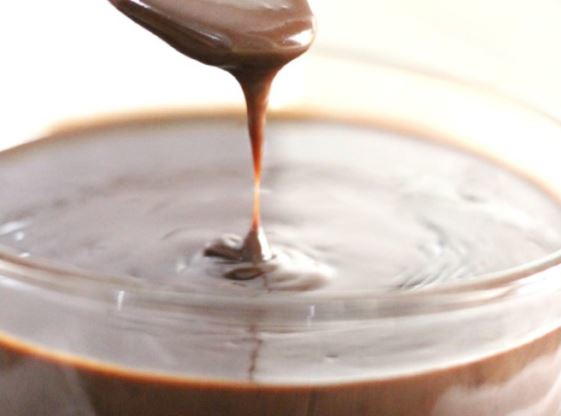 Fondant
What Is It?
Fondant is essentially a sugar dough that can be molded into whatever shape you'd like, making it popular with cake designers.

Fondant also has a reputation for being the least tasty frosting option. Some companies or recipes make it with a marshmallow base so that it tastes better, but it doesn't make too much of a difference. It has a slight cardboard-like taste, so covering an entire cake with it probably wouldn't be a good decision.

Fondant can also be expensive. Depending on the brand, a small tub of fondant could cost you about $10. Above all else, it's more of a pain to try to frost with fondant because of its dough-like consistency than with a regular buttercream or cream cheese frosting.

​When To Use It
When deciding how to choose the right frosting for your dessert, fondant is probably not going to be your best choice. 

Cakes with fun shapes on them or that have fancy decorations are more than likely using fondant. So if you're looking to decorate your cake in a fancier manner than just colored icings, you'll want to go with fondant!
What's your go-to frosting recipe?
Let us know in the comments!
Free recipes, giveaways, exclusive partner offers, and more straight to your inbox!
Tags / Related Topics
Your Recently Viewed Recipes
Images from other cooks


Something worth saving?
SAVE all your favorite recipes
ADD personal notes
QUICKLY reference your recipes