20+ Crescent Roll Dessert Recipes
These crescent roll desserts are delicious, fast, and super easy to make!
By:
Caitlin Lawler, Editor, TheBestDessertRecipes.com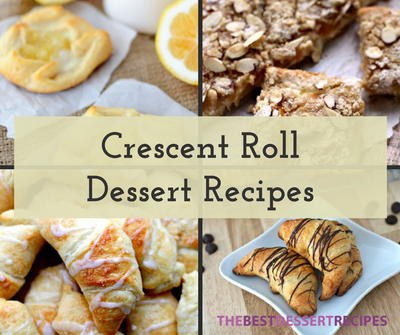 Who knew that crescent rolls were such an excellent dessert ingredient? These crescent roll recipes for dessert will surprise you with just how easy they are to make and how delicious they taste.

Everyone loves desserts made with crescent rolls because they are super simple and they always turn out looking beautiful. They are also great either as dessert for breakfast, an easy fruit dessert or as an after dinner treat. We found so many great recipes with a wide range of flavors and forms that we knew we had to gather them together. Now you can have lots of easy recipes for crescent rolls all in one place with this collection of 20+ Crescent Roll Dessert Recipes. If you always thought that crescent rolls were limited to dinnertime, then you'll need to give these desserts made with croissants a try!

Plus: If you want to take your crescent roll desserts game up a notch, try making your own crescent rolls at home. It's much easier than you might think with this recipe!
Table of Contents
Fruit Crescent Roll Recipes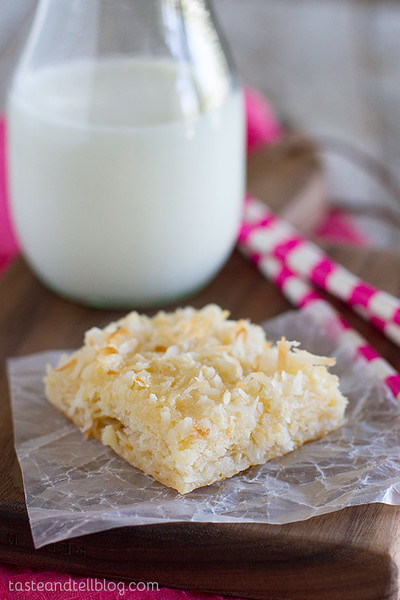 You can't go wrong with fruit crescent roll dessert recipes! You'll find these recipes are easy to make and will be the perfect additions to your brunch menu. If you're lucky enough to have leftovers, then consider serving them as a snack later in the day. Store any leftover crescent roll desserts in your refrigerator so you can enjoy them at a later time.
Chocolate Crescent Rolls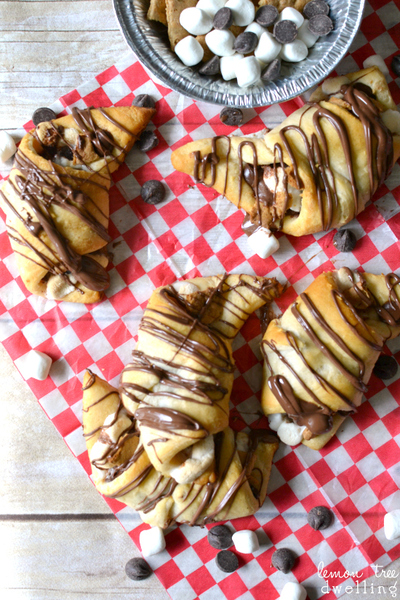 Is there anything better than indulging in a delicious chocolate dessert? If you want to add some decadence to your next get-together, then these recipes for crescent rolls with chocolate need to be on your radar. You'll love pairing these desserts with a mug of fresh-brewed coffee, or even a glass of red wine. Your next get-together with family and friends will need to include these dessert recipes.
Crescent Roll Breakfast Recipes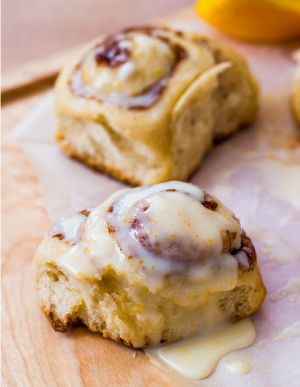 Start your day on the right foot when you serve these delicious crescent roll dessert recipes! Tasty and rich, these special recipes can be served at brunch or during a leisurely weekend morning at home. You'll especially love how easy it to make these, making these recipes ideal for an early morning start. Consider making a second batch so you can share with everyone at work, too. 
Other Crescent Roll Recipes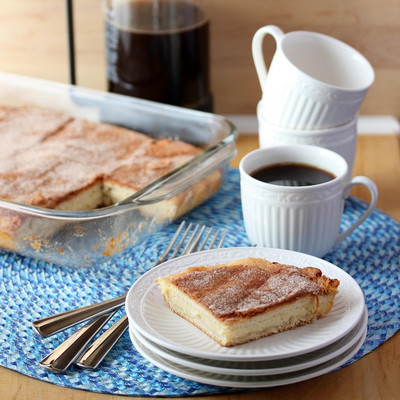 From pinwheels to sticky buns, there's limit to what you can make with crescent roll dough! These recipes are the perfect mix of being sweet as can be, and easy to make. In addition, some of these recipes do not require much time to bake. If you want to feel prepared, then consider keeping pre-made crescent roll dough on hand. If company drops by unexpectedly, you can quickly and easily make a dessert without anyone being the wiser for it.
Tips for Baking with Crescent Roll Dough
Before you start baking with crescent roll dough, take a look at these tips so you can bake with confidence. You'll be glad you did! There's more to baking with this type of dough than meets the eye.

*Add a glaze to your baked goods: Melted butter or even an egg wash can add some shine and glaze to your next dessert with crescent rolls! Using a pastry brush, you can lightly brush the tops of your desserts. The result is a treat that everyone will think is from the bakery! The extra rich taste is one that won't be forgotten, either.

*Don't go overboard with the filling: It's true. You can have too much of a good thing! When placing the mixture in your crescent rolls, use just the amount that is suggested in the recipe. You'll want the filling to remain in the crescent roll — not spill out on the baking tray.

*Stop overworking the dough: When rolling out the crescent roll dough, take care not to overwork it by continually rolling it out with a rolling pin. The dough might get tough and will result in a dessert that is lackluster.

*Serve warm: There's nothing quite like a plate of just-baked crescent roll desserts! If you will be serving your desserts hours after they are baked, you can still get that fresh-baked taste and texture. According to Leaf.tv, you'll want the oven to be set at no more than 250 degrees Fahrenheit. Take care when choosing to reheat desserts in the oven, as some items — including those with cream or specifically noted to serve cold — perhaps should not be reheated.
Bonus: Homemade Crescent Roll Recipe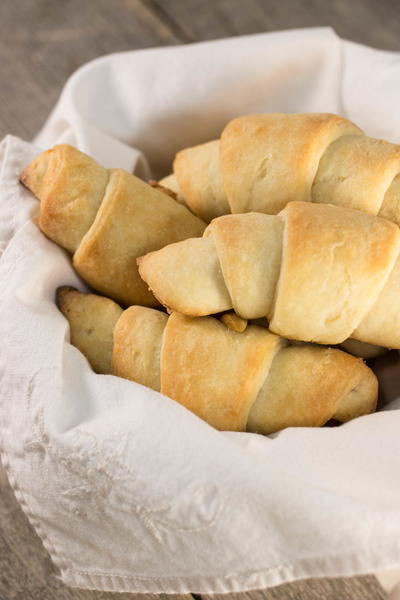 While you will certainly save time by using pre-made crescent roll dough to make these desserts, consider making your own dough from scratch! This easy recipe uses just seven ingredients and won't take long to prepare. You'll love using this recipe in your favorite crescent roll dessert recipes!

Ingredients

1 packet active dry yeast
1/4 cup water (warm)
1/2 cup milk (warm)
1 tablespoon sugar
2 cups bread flour
1 teaspoon salt
5 tablespoons butter, room temp

Instructions

1.   Combine water, milk, sugar and yeast in the bowl of a stand mixer. Let sit for 5 minutes. Add in bread flour and salt, mix for 2 minutes. Add butter and then mix again for about 2 minutes. Cover bowl and allow to rise for 45 minutes.

2.   Heat oven to 400 degrees F. Turn dough onto lightly floured surface and roll into a 12-inch circle. Like a pizza slice triangles. Starting with the flat (crust end) roll towards the point. This will form a crescent shape.

3.   Place on parchment lined sheet tray and brush with butter. Bake for 13 minutes. Remove and brush with butter. Allow to cool and serve.
What is your favorite crescent roll dessert recipe?
Free recipes, giveaways, exclusive partner offers, and more straight to your inbox!
Tags / Related Topics
Your Recently Viewed Recipes

Something worth saving?
SAVE all your favorite recipes
ADD personal notes
QUICKLY reference your recipes